Habib Srour, M.D., Anesthesiology Resident, has been selected as our resident of the month for February 2014.  Nominated by a number of individuals at UK, the following was cited:
"Dr. Srour is always willing to help the holding room staff... Dr. Srour had a medical student with him and did an excellent job in teaching the student the technique of ultrasound.  He always maintains a professional and positive attitude.  He is certainly an asset to the Anesthesia Department and the University of Kentucky."  
"He has an excellent bedside manner.  He goes above and beyond to help us out whenever it is needed.  We have called on him several times to help start IV's that were difficult for us to get.  He is very considerate and always has the patient's interest at best.  He is an excellent team player and anesthesia resident that is definitely an asset to this University and Perioperative Services."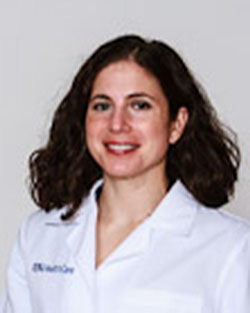 Dr. Deborah Rohner has been announced as the New Associate Medical Director for Patient Safety.
"Our effort to eliminate patient harm by process improvement is essential. Complications of care can be associated with patient harm, prolonged hospital stays and increased costs of care.  Further, our patient safety environment is measured by many outside entities.  
At UK HealthCare, the Patient Safety Team is comprised of a growing network of individuals that includes co-directors Kimberly Blanton and Dr. Eleftherios Xenos.  Today, we are excited to announce that Dr. Deborah Rohner will be joining this team as an Associate Medical Director for Patient Safety.  Deborah will focus her initial work on interventions to reduce patient complications in the pre- and post-procedure phases of care.
Dr. Rohner attended the University Of Cincinnati School Of Medicine and completed critical care medicine fellowship training at the University of Michigan.  She has a strong background in patient safety having been actively involved in quality committees since 2010, initially at the University of Cincinnati then at UK. Deborah has already done great work at UK on peri-operative DVT prophylaxis, ICU delirium and post-operative respiratory failure.  She is dedicated to improving the outcomes of our patients.
Please join us in congratulating Dr. Rohner on her new role."
Bernard Boulanger, Chief Medical Officer
Edwin Bowe, Chairman, Department of Anesthesiology