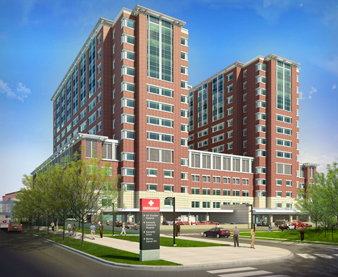 Opened in 1962, the University of Kentucky Albert B. Chandler Hospital, a 945-bed acute care hospital, is part of the UK HealthCare patient care enterprise. UK Chandler Hospital has Central and Eastern Kentucky only Level I trauma center, and handles the most severe traumas. It has the only Level III neonatal intensive care unit in the area to treat the sickest infants. The hospital also offers 100 intensive care beds, a post-anesthesia care unit, 26 operating rooms,14-bed labor and delivery, and 26 mother-baby rooms. The hospital draws upon the resources of six UK colleges: Medicine, Nursing, Health Sciences, Dentistry, Pharmacy and Public Health.
The new UK Albert B. Chandler Hospital Pavilion A officially opened in May 2011. The new concourse connects to the parking garage and provides access via the lobby to Pavilion H, G, HA and A.
See what's new at UK Albert B. Chandler Hospital. For more information, see UK Albert B. Chandler Hospital Fact Sheet.


Address:  800 Rose St., Lexington, KY 40536
Phone:  (859) 323 5956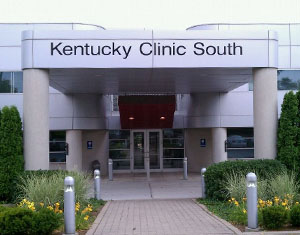 Interventional Pain Associates offices are now located at the UK Kentucky Clinic South.
UK HealthCare Interventional Pain Associates provides comprehensive pain management for postoperative, chronic and cancer-related pain syndromes. The faculty is active in anesthesia-related research.
Conditions treated

Cancer-related pain
Carpal tunnel syndrome
Complex regional pain syndrome: Types I and II (RSD and causalgia)
Failed back surgery syndrome
Low back pain
Neck pain
Neuropathy
Post-thoracotomy pain


Address:  2400 Greatstone Point Suite A100, Lexington KY 40508
Phone:  (859) 323 7246