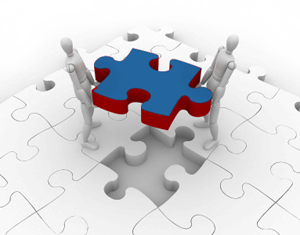 Our program offers Clinical Base Year (PGY 1) training at the University of Kentucky.  We plan to offer 14 PGY1 positions beginning July 2016.
This year we offered (and matched) 14 PGY 1 (also called Categorical or C) positions.
These positions began July 2015 and were offered through the 2015 National Resident Matching Program.
We currently do not anticipate offering any PGY2 positions starting July 2016.  If you are interested in one of these positions, you can submit an application that we would review if a position became open unexpectedly.
We will participate in the NRMP, as well as ERAS, for 2016.  All applicants applying for PGY 1 positions must apply through ERAS and participate in the NRMP.
We will be accepting applications through ERAS (Electronic Residency Application Service) after September 15, 2015 for PGY1 positions for academic year 2016-2017.
Beginning in early to mid-October, invitations for interviews will be extended to selected candidates.  Interview sessions will begin in November and conclude in January. During the interview, you will meet our Chairman, members of the selection committee, other faculty, and several residents. 
If you would like to apply to our program, we require:
One page personal statement, including a discussion of your career goals
Current CV (ERAS CV is sufficient)
Dean's letter of educational performance
Medical School transcripts
Three current letters of recommendation
USMLE or COMLEX results
For applicants

currently

in a residency training program, a letter of recommendation from your current Program Director is required.
For international medical graduates, we also require:
Copy of valid ECFMG certificate
Documentation of valid Visa status (We do not sponsor H1 Visas)

For additional questions or concerns, please contact the Anesthesiology Education Team
| | | |
| --- | --- | --- |
| Postgraduate Level | Annual  | Monthly  |
| First Year  | $50,186 | $4,182 |
| Second Year | $51,751 | $4,312 |
| Third Year  | $53,481 | $4,456 |
| Fourth Year  | $55,463 | $4,621 |
Vacation


First Year = Two Weeks Vacation
Second Year & Above = Three Weeks Vacation
Eight Holidays & Four Holiday Bonus Days
* In accordance with University policy and/or compliance with Board Requirements
Health Insurance
UK credit for plan and coverage level chosen
*(please see UK HR Benefits for health insurance rates)
Parking Permit - "E" parking area
Lab Coats - Three per year
KY Dental/Medical Licensure

Dental - original cost plus yearly renewal
Medical - original cost for Residency Training (R) or Institutional Practice (IP) license plus yearly renewal
Q: Do you accept graduates of osteopathic medical schools?
A: Yes, applications from osteopathic students and physicians are welcome and accepted. Although we do accept COMLEX scores as part of the application, we do encourage osteopathic candidates to also provide USMLE scores. Osteopathic students need to participate in the main NRMP match to be considered for a position in our department.
Q: Do you accept graduates of international medical schools?
A: Yes.  For International Medical Graduates, we also require a current ECFMG certificate and recommend at least 3 months of clinical experience that included patient care (not observership) in the US, Canada, or UK; or at least 2 years anesthesia experience in other foreign countries.  If you do not meet these qualifications, but believe that your application is competitive, feel free to submit it to us for consideration.This could then be followed by the already existing FAQ about Visas.