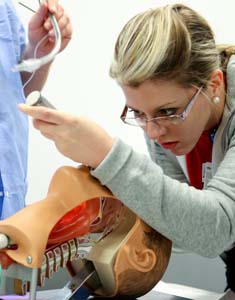 As one of the first departments in the country with a dedicated airway management rotation, our residents report graduating with confidence to face difficult airway management situations.  During the month, residents have the opportunity to train on the Air Man patient simulator.  This allows the scenarios of the difficult airway algorithm to be explored in a relaxed educational setting.  Typically residents obtain more than sixty fiberoptic intubations during this rotation. We also provide training in use of Bullard laryngoscopes, light wand and other rigid intubating devices.  Experience with airway exchange catheters, intubating stylets and fiberotpic intuabtion through laryngeal mask airways is provided.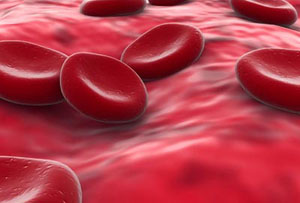 The clinical base year rotation in transfusion medicine and evidence based medicine is designed to provide a detailed and thorough introduction to the practice of transfusion medicine and the ability to be able to expertly critique current medical literature with an emphasis on statistical analysis.
The overarching goal of this rotation is to provide the clinical experience for the care of patients recovering from general, regional and monitored anesthesia for all types of surgeries and procedures requiring anesthesia. There are two PACUs – major and annex. There are approximately 40 to 60 admissions to both PACUs together in a typical day, with many in the afternoon and early evening.
Most patients receiving an anesthetic recover in the PACU except for post-op cardiac, NICU and some critically ill patients, whom are transferred directly to their respective intensive care units. It is not unusual to have intubated or other medically complex patients in the PACU. From time to time the PACU will board SICU patients and may require the PACU resident's assistance in their complex management. Always consult with the primary surgical team in this situation.
During the CA-1/CA-2 years the resident working in the Preoperative Anesthesia Evaluation Clinic will develop the skills necessary to obtain a focused history and physical examination and begin to understand the impact of comorbid conditions on planned surgical procedures. They will learn how different disease states are evaluated and optimized to minimize operative risk. They will learn how to manage medications in the perioperative period. They will learn to order and interpret tests. They will learn how to develop and communicate anesthetic and postoperative analgesic plans to patients.
During the CA-3 year any resident working in the Preoperative Anesthesia Evaluation Clinic will refine the skills necessary to obtain a focused history and physical examination and advance their understanding of the impact of comorbid conditions on planned surgical procedures.
The goal of the research track is to train anesthesia residents in the art and science of conducting clinical or basic science research.
Rationale: The field of Anesthesiology needs anesthesiologists who can conduct clinical and basic science research in order to advance the field, develop new drugs and methods of anesthetic care, examine existing drugs for safety, efficacy, and quality of care.
Objectives: CA-3 anesthesia residents in the research track will spend 3-6 months in either a clinical or basic science laboratory. Residents will discover and learn the research method under the tutelage of world-renowned clinicians and scientists. Residents will be involved with a research project learning how to design, obtain IRB approval and conduct a successful trial. It is expected that results of the research will be presented at national meetings and also lead to publication.
This month-long elective rotation will provide CA3 residents with an exposure to and understanding of supervisory responsibilities in an operating room setting. During this rotation the resident will be responsible for the oversight and supervision of residents and CRNAs in the operating room environment. The supervising resident will assume progressively increasing supervisory responsibilities, including numbers of residents/CRNAs supervised and complexity of cases supervised. Residents will gain knowledge in Operating Room Management.
The rotation will adhere to ASA and ABA practice guidelines. It will follow all the requirements of the Accreditation Council for Graduate Medical Education (ACGME) including those regarding educational competencies.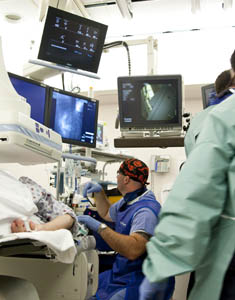 Anesthesiology residents at the CA-2 (PGY3) level are assigned to a one-month rotation that focuses on the provision of anesthesia at hospital locations outside of the operating room, eg. MRI, endoscopy, angiography. Upon completion of the Remote Site Anesthesia rotation, the anesthesiology resident will be able to:
Evaluate patients for remote site anesthesia procedures and determine if they are appropriate candidates to undergo anesthesia at that location.
Evaluate remote site locations to determine if they possess the resources and equipment necessary to provide safe anesthesia care.
Provide anesthesia care to adult and pediatric patients at a variety of remote site locations.
Residents and faculty sponsors from the department take part in annual international medical mission work as a way to "give back". These trips provide opportunities for trainees to learn about and teach clinical care in austere environments. Currently residents can participate in one of three Anesthesiology RRC approved week-long international medical-surgical rotations in either Central or South America. These enriching, eye-opening experiences become part of their training and as such, no vacation time is utilized. For further information about these life-changing opportunities, explore the links below.